Jump to navigation
De natuur is niet wat ze lijkt
Nieuwe Feiten, waarnemingen uit het dieren-en plantenrijk en het heelal in het algemeen. Anne Geene. Uitgeverij de HEF publishers (84blz).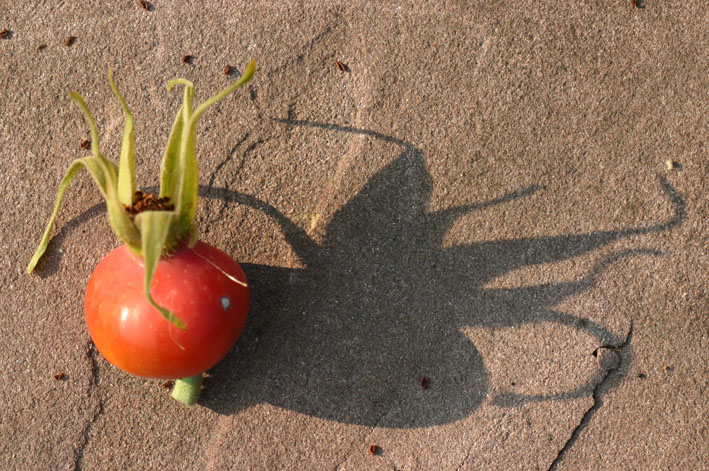 Wat we van de natuur weten hebben wetenschappers ons verteld of laten zien of we hebben het zelf waargenomen. Al eeuwen kruipen mensen met loepen, microscopen, reageerbuisjes, pincetjes, linialen en telramen over de aardbol of kijken naar de sterren. Maar met het toenemen van onze kennis zijn we zijn er wel achter gekomen dat hoe meer we weten, hoe minder we weten. Onze kennis is nooit volledig, nooit volmaakt. Er zijn altijd nog gezichtspunten waaruit we de objecten op een onverwacht andere manier kunnen bekijken. En daarmee komen de dingen opeens in een ander daglicht te staan of ontdekken we nog andere eigenschappen. De fotograaf Anne Geene heeft zich toegelegd op de beeldende waarneming en vastlegging van nieuwe feiten , nieuwe eigenschappen van onze natuurlijke wereld. Over wat ze allemaal tegenkwam heeft ze een boekje gemaakt.

Fotografie heeft de wetenschap een stuk vooruitgeholpen.
Geene is er daarom zelf op uitgetrokken om die nieuwe feiten in de natuur te zoeken en te fotograferen. Iets aan de bestaande wetenschappen toe te voegen. Daarnaast heeft ze zich laten inspireren door de bevindingen van een zekere hoogleraar Bogaers. In haar boekje Nieuwe Feiten staan 74 afbeeldingen in kleur, die alle een of ander nieuw feit tonen uit het plantenrijk en het heelal. De meeste foto's worden verklaard met teksten die achterin de uitgave staan. Zo is een veelzijdige fotografische dissertatie ontstaan van afbeeldingen over uiteenlopende verschijnselen, voorzien van een 'wetenschappelijke' verantwoording.
Je kunt het nauwelijks geloven dat de wetenschap eigenschappen
van natuur en natuurverschijnselen over het hoofd heeft gezien die fotograaf Geene wel heeft ontdekt. Op haar foto's is te zien dat de natuur niet is wat ze lijkt. De foto's tonen een werkelijkheid zoals de fotograaf die heeft aangetroffen, maar na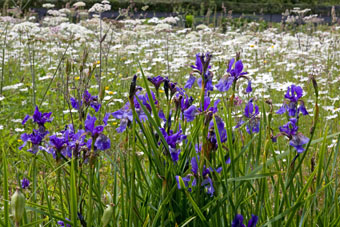 lezing van de toelichtingen blijken het illusionaire omstandigheden. De extra dimensie die de auteur zegt toe te voegen aan wat we weten over de natuur is denkbeeldig, een luchtspiegeling. Haar Nieuwe Feiten zijn allemaal addertjes onder het gras. Ze neemt de lezer op een briljante manier bij de neus met haar foto's en pseudo-wetenschappelijke teksten.
Voor wie wil weten wat de wetenschap heeft laten liggen
bij verschijnselen in de natuur, die we nog niet kenden, zoals een gebroken tak van een hopplant, 8 soorten muizenholen, het crytoplasma van een prokaryoot, verschuiving van de continenten, beweging van boomtoppen. bastknobbels, vleugels van een libelle, breedte van grassprieten. zuring met snorvorming en de lengte van gras, is Nieuwe Feiten een aanwinst. De auteur heeft geen tak van de natuurwetenschappen onontdekt gelaten om er nieuwe fictieve feiten aan toe te voegen. Daarin is ze uitermate goed geslaagd. Nieuwe Feiten is een klein meesterwerk en een toonbeeld van illusionistische waarnemingen en vertekenende visualisatie. Een hilarische toevoeging aan wat we weten van het dieren- en plantenrijk en het heelal. Wetenschap met een glimlach.